In this new age and era, every individual and business in the world needs technology to grow and diversify their operations.
And with the recent shock wave caused by the Covid19 pandemic, people's way of life has changed enormously. Technology is now affecting the way people work, communicate, learn and think.
It helps society and determines how people interact with each other on a daily basis. Even in some societies where it was considered only a luxury, technology has become a pivot on which the lives of people and businesses revolve.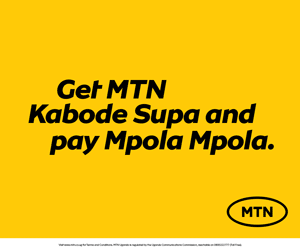 However, it has its downsides, especially in Uganda where most of it is imported and where much-needed solutions and services are scarce, making them costly and sometimes non-compliant as the country is slow to undertake it.
These questions are, however, being tackled by a team of Ugandans in Computer Store Uganda Limiteda Ugandan IT company based in Kampala that has brought together industry experts to provide much-needed IT services to local Ugandan businesses, families and individuals.
Who is Computer Store Uganda Limited?
Founded in 2011 by dynamic IT professionals, Computer Store Uganda Limited is based in the capital Kampala. The company has the ability to manage large-scale IT projects while focusing on the service and maintenance of IT equipment.
In existence for over 10 years now, the company continues to aspire to be the leading IT service provider in the East African region, focusing on service, preventative maintenance and IT project management . These services are provided with a hands-on, hands-on and customer-focused approach.
"Our mission is to add value and contribute to the long-term success and competitive strength of our client. This is accomplished by helping customers identify solutions that improve performance, assisting in the implementation of those solutions and helping to manage subsequent change," said Charles Parker, Computer Store Uganda's Team Leader Limited to this website.
"We also believe that the success of each project will be determined by the consideration given when selecting a competent supplier. We have a proven ability to deliver and are committed to delivering quality products," he added.
Over the 10 years of Computer Store Uganda's business, they have served a number of local and international clients. Their client profile includes government MDAs, banks, insurance companies and NGOs among others.
This they have been able to achieve with their proven track record and not to mention their strategic partnerships with global tech giants such as WhatsApp, Lenovo, HP, Dell Technologies, Samsung, Microsoft, Google and Kaspersky.
Services offered by Computer Store Uganda Limited
1. Computer Support Services
Ideally, the management of its IT infrastructure should reinforce its business strategy. Computer Store Uganda has assembled the necessary experts with intelligence and expertise to offer support in various end-to-end services.
2. Data Recovery Services
Computer Store Uganda Limited can recover data from failed drives that suffer from logical or mechanical failure. When you deal with them, you have the assurance that you are dealing with a reputable company with many years of experience in data recovery.
3. Digital Marketing and Management
As a business, you want to communicate in real time with your current and potential customers, which is why you absolutely need digital marketing. Digital marketing and management is part of the overall strategy and practical methodologies offered by Computer Store Uganda to help their clients expose their services and products.
4. Installation of CCTV camera and alarm
The current advancement in communication infrastructure has opened up a new world of CCTV remote monitoring.
Computer Store Uganda Limited can provide customized CCTV and alarm solutions for your office, home, commercial property or compound.
5. ICT consulting
As countries and regions as a whole rush to adopt technology, you need the right advice on what will work best for you or your business.
The Computer Store Uganda team has experience in enterprise IT and technical operations. From requirements gathering to IT infrastructure strategy, they are the go-to team to set you up and move you forward.
6. Network Infrastructure Solutions and Services.
Computer Store Uganda Limited provides complete end-to-end communication and infrastructure solutions, which include development, design, installation and maintenance solutions for all types of data networks.
7. Annual Computer Maintenance Agreement (AMC) Service
For your peace of mind, you need the assurance that whenever there's a problem with your computers at your office, there's a backup team out there to get you sorted as soon as possible.
Computer Store Uganda is committed to providing cost-effective AMC hardware and networking solutions to its customers in the government, corporate, hospitality and education sectors.
8. Website Hosting and Development.
Your website is your online address. For people to be able to access your products or services, you need a well-designed and maintained website. Computer Store Uganda has an experienced team of web designers and developers who work to provide their clients with the best user-friendly websites which they also host.
Being locally based further gives them an edge over international hosts who will instead keep you waiting if your website has a problem. For a host based in Uganda, a quick phone call will have you up and running in no time.
9. General Procurement
Computer Store Uganda also deals in providing all types of computer software and hardware for individuals, small businesses, corporations, organizations, government and many more.
Their partnerships with global tech giants ensure you'll get original equipment from the real manufacturers.
10. Call Center Solutions and Phone Systems
Communication is essential for your business and for the comfort of your customers. Computer Store Uganda offers call center phone systems that allow you to make calls faster and save time. This will not only improve communication in the office, but also increase the productivity of your employees.
"We have managed small to large scale projects and have over the years implemented solutions for many organizations of all sizes. Our growing list of satisfied customers not only acts as our excellent references but is also a source of our recurring business, Computer Store Uganda Limited offers a truly end-to-end, customer-focused fulfillment approach," Parker said.
He pointed that out; "At Computer Store Uganda Limited, we solve 99% of all our customers' IT problems the first time."
According to him, this is because the company has brought together highly skilled professionals who have expertise in various business and technology fields.
"To provide world-class service, we employ the best technicians, adhere to a proven methodology, provide superior customer service and become a true business partner in every project."
"We render services to our customers at a very competitive price and depending on the type of customer engagement, we offer them the most appropriate pricing model structure, which can be based on a fixed price, time and efforts or on a dedicated offshore team model," he said. added.
Computer Store Uganda is located at Plot 133, Kira Road, Kamwokya, Kampala-Uganda.
You can contact them through their email; info@computerstore.ug or sales@computerstore.ug
Visit them at www.computerstore.ug
comments
comments