The week kicked off with Apple's WWDC event with software and hardware updates. Updates have been announced for iOS, macOS, WatchOS, and iPadOS – all of which see some pretty cool updates that bring multitasking closer to macOS. Apple announced two MacBooks with M2 chips, but one of the laptops is recycled hardware. The MacBook Air gets a hardware refresh, and it looks spectacular, but before we cover that, let's talk about the M2.
M2 MacBook Air gets my vote
Apple has unveiled the successor to the revolutionary M1 chip. The M2 sees boosted CPU and graphics performance on next-gen 5nm technology. The improvement is around 18% with 35% more powerful graphics, which is not enough for someone with an M1-powered laptop to upgrade. Even then, Apple will continue to sell the MacBook Air M1, but the MacBook Air M2 is getting an important update.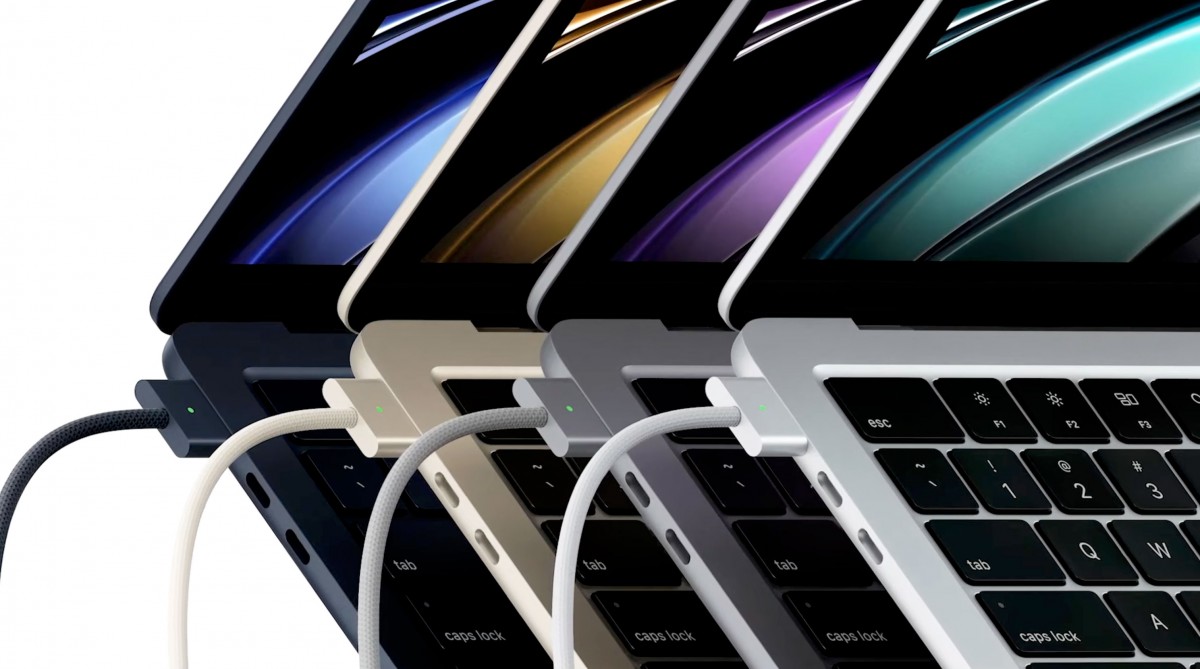 The MacBook Air gets fourth-generation hardware with a new M2 chip. The beloved wedge design is gone and replaced with a flat unibody look. It looks more like the 14- and 16-inch MacBook Pro models, though much thinner at 11.3mm (the MacBook Pro 14 is 15.5mm). It has an updated Liquid Retina display with the same notch as other MacBooks that feature the 1080p Facetime camera.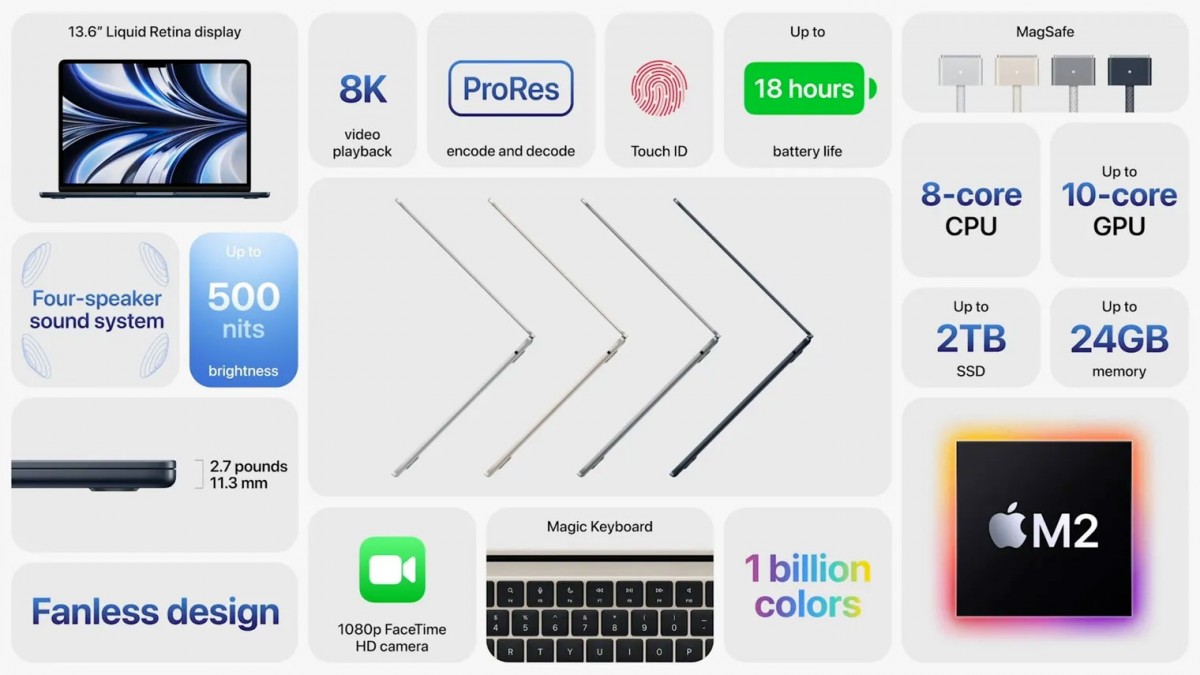 This new 13-inch MacBook Air with M2 is a very solid entry-level offering for Apple's laptop lineup. MagSafe's return for the MacBook Air is also a welcome change for a laptop that still only comes with 2 USB-C ports and a headphone jack.
13-inch MacBook Pro? new chip, same hardware
While the MacBook Air got some love this WWDC, the 13-inch MacBook Pro did too, sort of. The 13-inch MacBook Pro launched in 2020 now comes with the M2 chip, but that's the only update it gets. We're still wondering why the 13-inch MacBook Pro exists when the new Air has just become a compelling option.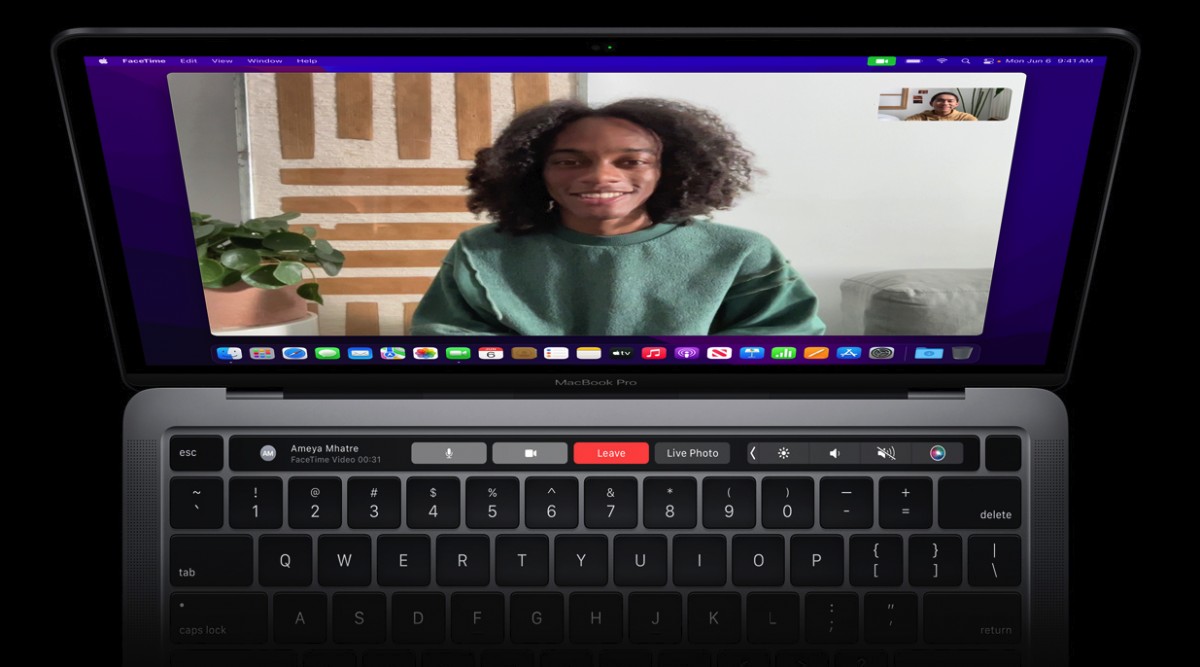 13-inch MacBook Pro retains Touch Bar and previous-gen Retina
I feel like Apple wants to keep the 13-inch MacBook Pro, but it's not a true "Pro" without the SD card and extra ports of the larger models. The 13-inch MacBook Pro gets the new chip, and it still comes with an active cooling fan – but the performance benefits between the two remain extremely similar.
Apple has moved on from the Touch Bar, but not this laptop. So maybe if you're someone who wants to keep the Touch Bar that seems like the only real reason to have one when the price gap up to the 14in MacBook Pro isn't much more for the XDR display, M1 Pro. extra performance, MagSafe and extra ports.
iPadOS will feel more like working on a Mac
New iPadOS updates have made it possible to work with an external display on M1-powered iPad Pros. And not mirroring the main image, but having a secondary workspace when plugged into an external display. This will make multitasking more useful for productive iPadOS users.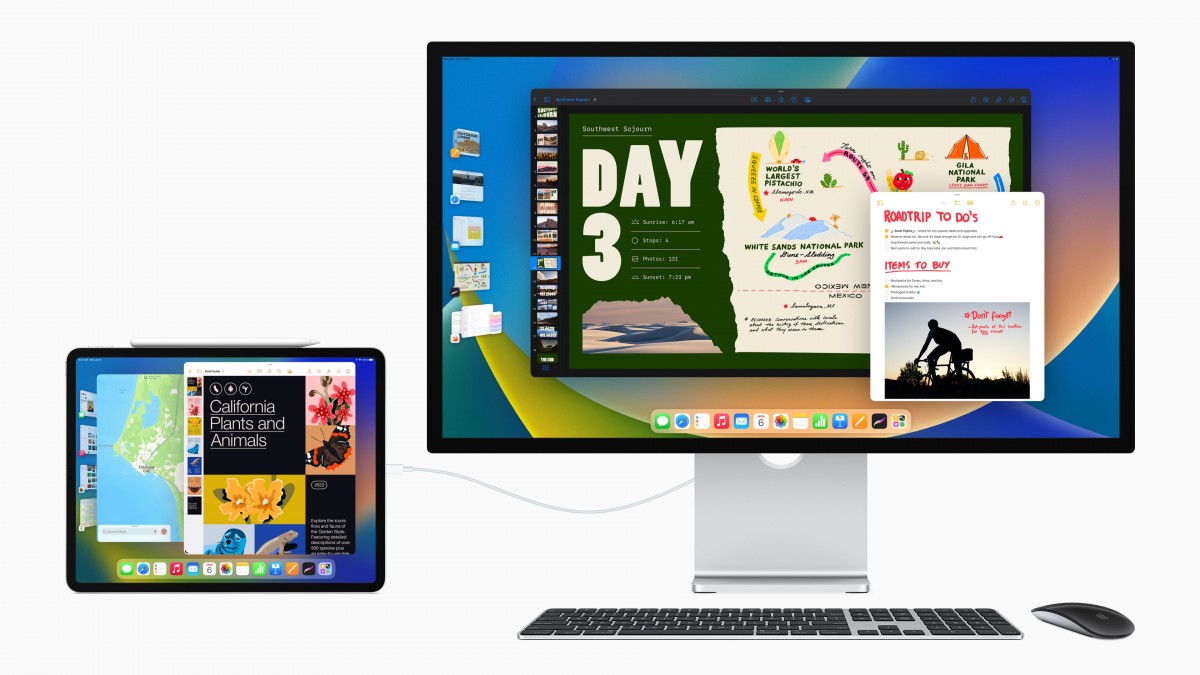 iPadOS 16 external display support
There's also a new Stage Manager feature that allows windows to be resized and manipulated when multitasking on an iPad, making it a good alternative to split-screen. This should make the experience much closer to feeling like you're using a real computer. Unfortunately, Stage Manager and external display features will only be available for M1-powered iPads.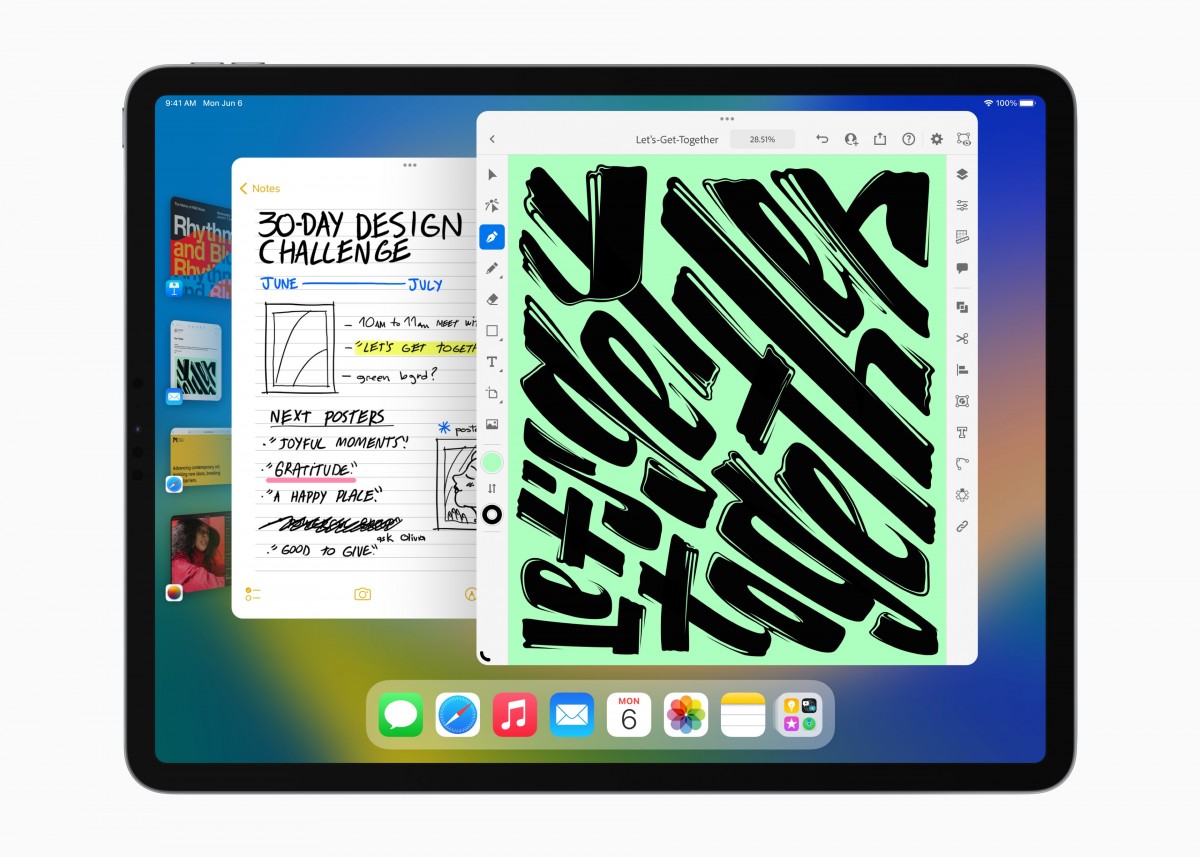 iPadOS 16 Scene Manager
There is also now an official weather app on the iPad which has been requested by many people. It's been a long time since Apple released an official weather app for the iPad (just like it has a weather app on the iPhone) until now. But until now, Apple didn't see the need to create one at all.
iOS 16 sees minor updates
iOS 16 was announced, and the biggest changes were mostly adding features Apple's competitors were already using. This is the part where you tell me Apple did better – meh, you're probably right.
One of the most chat-worthy updates is the one coming to iMessage, with the ability to unsend messages and edit recently sent iMessages.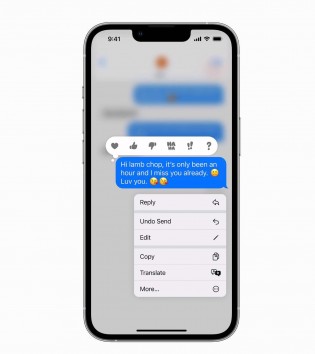 Cancel Send or Edit message
The Lock Screen is getting a major update in how it acts, how it looks, and how you interact with it. Basically, lock screens are now customizable – and you can create more than one – with widgets inspired by Apple Watch complications, which is a great way to tie it to iOS.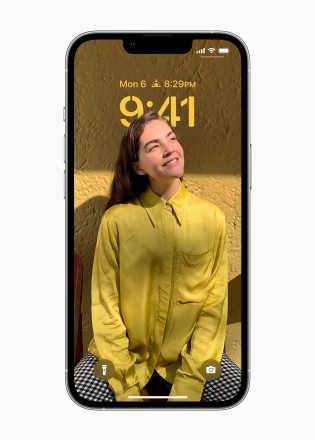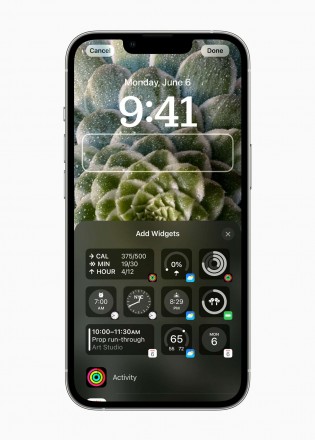 The new lock screen
There are also visible widgets called Live Activities, which are honestly just widgets on the lock screen.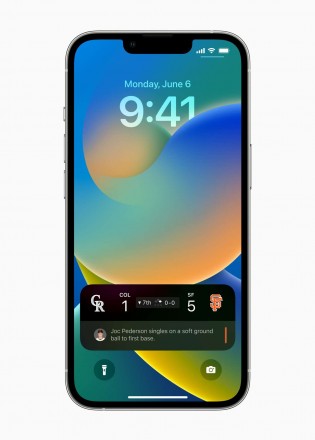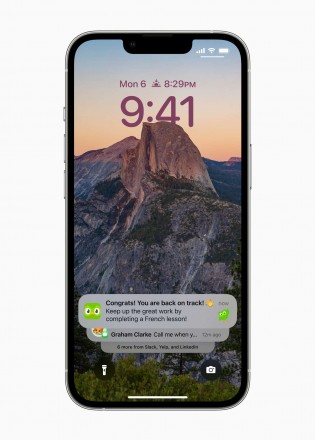 Live Activities
The Photos app gets new sharing features and facial recognition suggestions. Again, iOS 16 isn't getting any major changes, just big changes for small things.
macOS Ventura and recap
I'm a macOS user, so seeing Center Stage for macOS Ventura is something I can see improving the way I multitask on macOS. It seems that it will be easier to manage more than 20 open program windows and not lose them when activating Mission Control.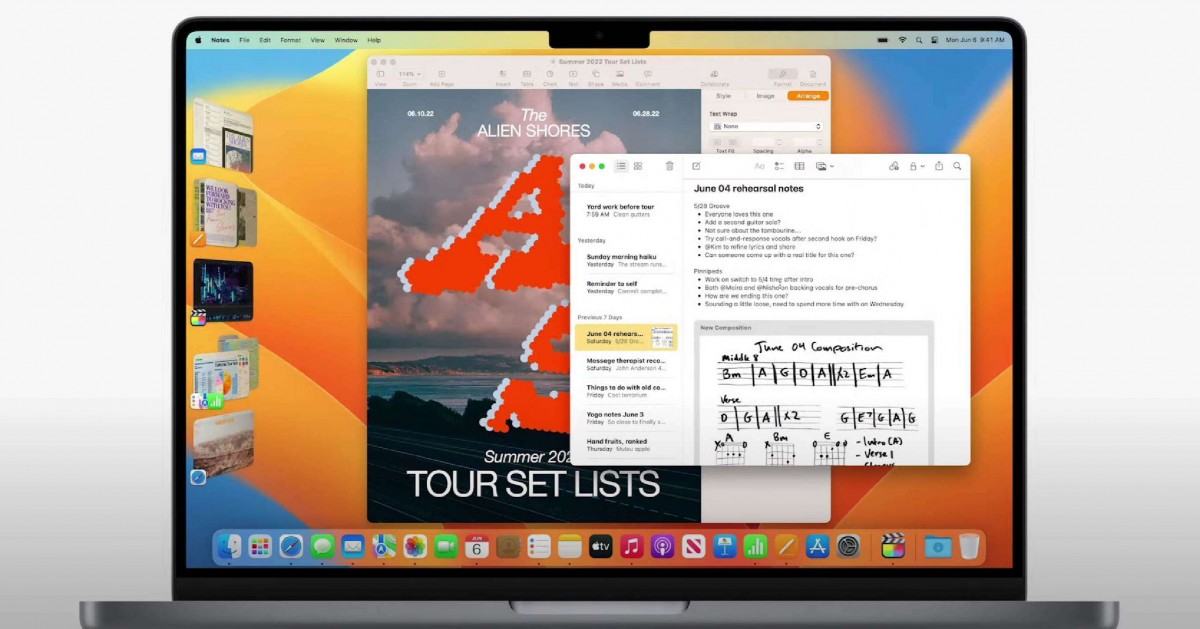 One really cool thing was the Continuity Camera which is the ability to use an iPhone's main cameras as a web camera and the ultra wide on the iPhone allows "Desk View" allowing the recipient to see what you're doing on your desktop using AI and image distortion to make it look like you're using an aerial camera.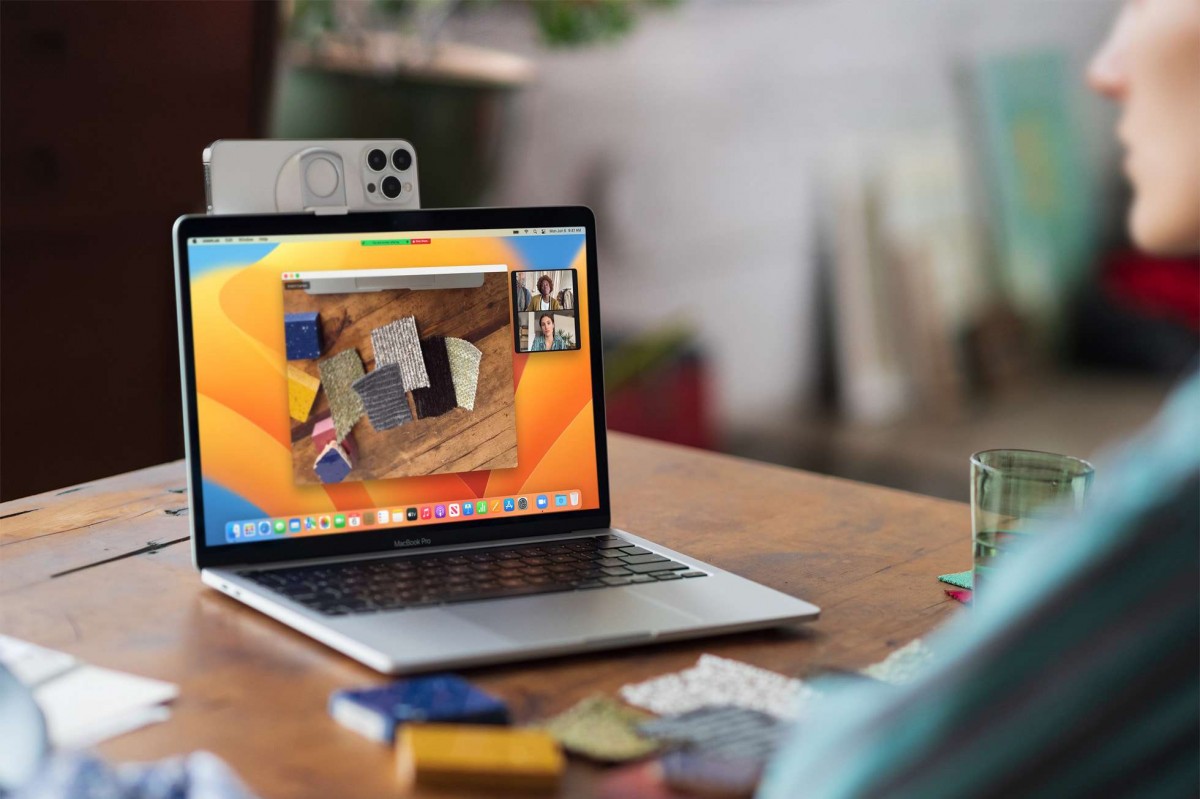 WWDC wrapped up with minor updates for macOS, iOS, watchOS 9 gets new watch faces and health features, while iPadOS and iOS get new UI improvements. The biggest announcement for me is the update to the MacBook Air with M2 chip – which, again, is a great looking MacBook.
We look forward to seeing what Apple announces later this year in September, focusing more on iPhone and iPhone-related hardware announcements.